Text to Give
The Fastest Way to Donate to Your Church
Text to Give For Your Church - No Monthly Fee for Text 2 Give!
Make giving to your ministry simple and easy.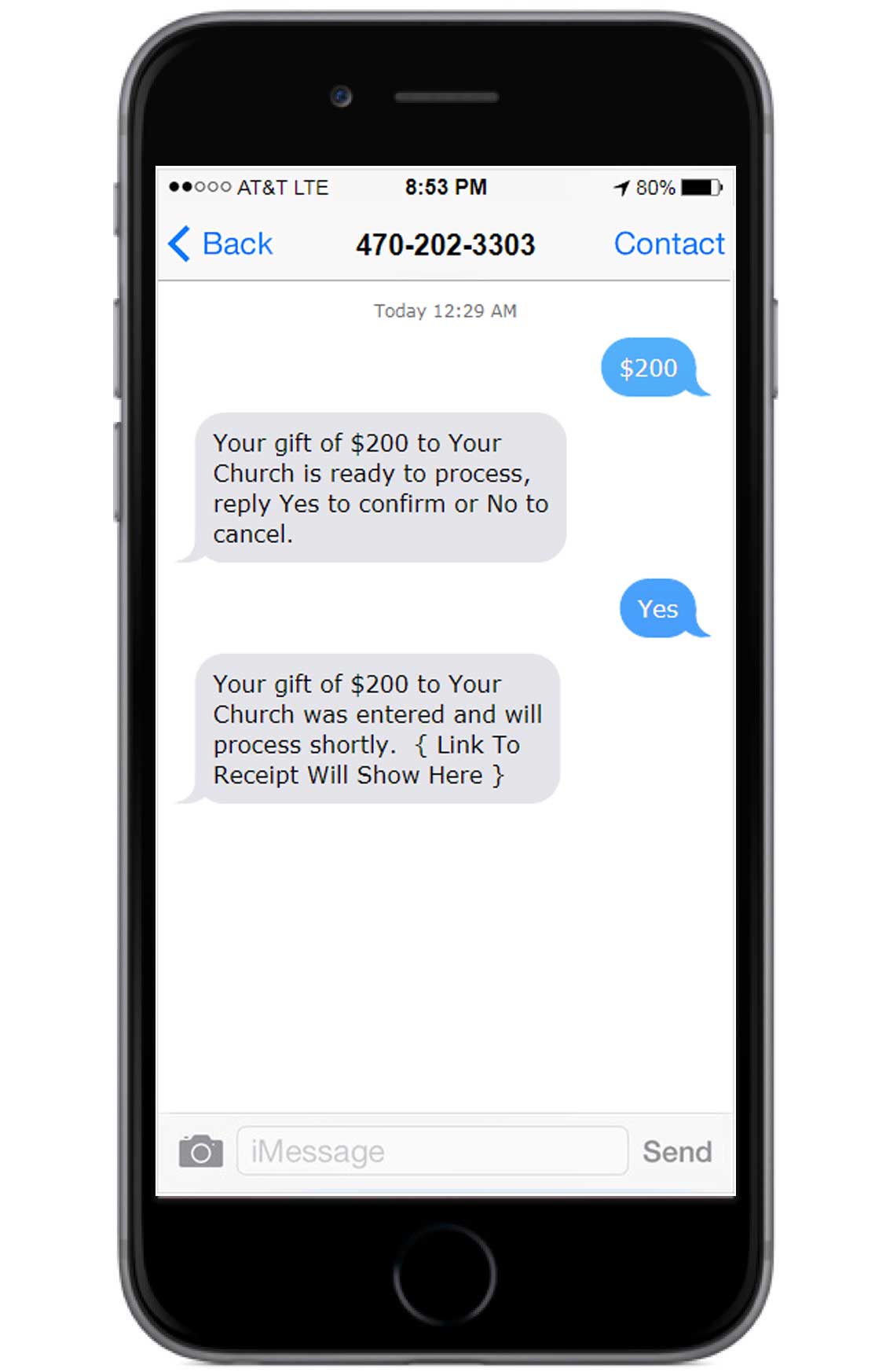 Why Text to Give?
For churches looking to offer the simplest and easiest way to accept donations our Text to Give solution is a must have. Each donor has a giving method setup with their account linked to a cell phone number and can donate by simply texting an amount to a giving number.
Chances are your church is accepted fewer paper checks and cash on Sunday mornings. Why not offer a simple phone number to text an offering amount?
It can't be simpler. Most donations will be completed in less than 10 seconds. That's probably faster than you can get your wallet out!
How Text To Give Works
Here's a simple example of the Text to Give system
Step 1
Donor enters a dollar amount in a text to a dedicated number.
Step 2
Our system identifies that donor and finds their primary giving method designated with their account.
Step 3
Our system replies to the donor with a confirmation of the gift entered.
Step 4
The donor replies Yes to confirm or No to cancel
Step 5
The donor receives a text reply with a link to their donation receipt.
Step 6
Your church receives the donated fund per your funding schedule.
It's That Simple!