In order to setup a semi-monthly or bi-monthly gift, we setup the system so that you just create 2 monthly recurring gifts with different processing dates.
This was done in an effort to maintain simplicity while providing the most flexible options for you the donor. Here's a step by step process to setup those gifts.
1. Login to the giving page for your ministry
2. Select the Give Now button in the top right corner to start a gift setup
3. Click the Recurring Gift option to the bottom right below the amount input field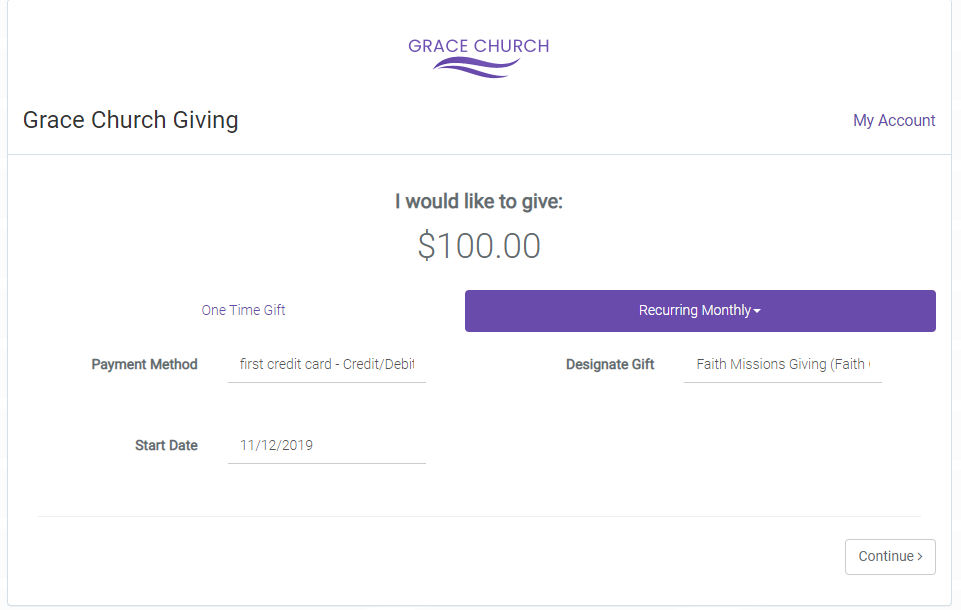 4. Select the payment method, any gift designation and a start date and click continue.
NOTE: the start date will be the date the gift recurs and will process the day AFTER the initial gift is setup.
5. To add a bi-monthly gift, repeat the process choosing another date of the month as the start date. That date will also be the date the gift recurs.
NOTE: Your gift will continue for 10 years automatically. Should you want to cancel a recurring gift, here are the instructions to Cancel a Monthly Recurring Gift.